OUR TEAM
We pride ourselves on having a competent team of professionals with years of experience in the profession. We strongly believe that our continued investment in our team members is a prime reason for our success. The skills of our staff have been developed by working on our extensive portfolio and by attending training courses. For highly specialized engagements, we can deliver the requisite expertise from our network of professionals.
OUR APPROACH
Understand and analyze all facets of our client's business in this complex era of global economy, deliver value added solutions to facilitate business enhancement and achieve client satisfaction. At Heer Pharma, we are committed to serving as a force for integrity, good sense and wise solutions to the problems facing industries today.
OUR PHILOSOPHY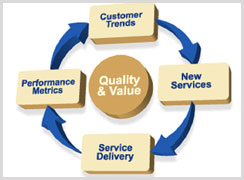 Efficient management offers a unique resource to the client to resolve complex issues. We customize operational capabilities according to client's requirements. We believe in long term relationships. We view every client relationship like a partnership and give personal attention to them. We believe that our success will be the result of the success of our clients. To achieve client satisfaction by providing professional services of international standards, maintaining and continuously improving the quality systems and procedures for work, and timely delivery of service through a team of well trained and professional staff.